Why Redstone Windows?
As an Idaho based company, Redstone understands the unique construction requirements of the surrounding region and uses this in-depth knowledge to guarantee the perfect products are supplied for each project application.
From contemporary to classic, choose from a variety window styles and materials to match any home's aesthetic and efficiency needs.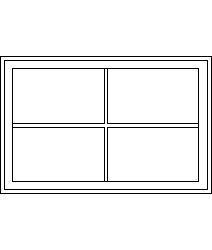 Awning
Awning windows swing outward, with one sash hinged at the top. Awning windows are often placed above or below other windows and doors for additional ventilation. They open and close with the turn of a handle located on the bottom of the window frame.
Casement
Casement windows feature one sash hinged on the side that swings outward. Casements conveniently open and close with the turn of one easy-to-reach handle on the bottom of the window frame.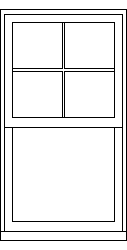 Double Hung
Double hung windows have two operating sashes: one that slides up and one that slides down, offering great ventilation. Windsor double hung windows feature an EZ Tilt option, which allows both sashes to tilt in from the top for easy cleaning.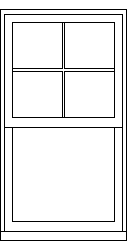 Single Hung
Single hung windows have one operating sash on the bottom that moves up and down. The top sash does not operate.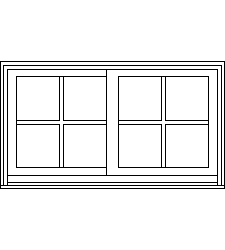 Glide-by / Slider
Glide-by/slider windows have one operating sash that moves side to side. The second sash does not operate.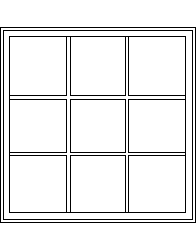 Fixed
Fixed/direct set units are fixed in place and do not operate. Fixed/direct set windows help add unique design touches to a home. These windows are available in a wide range of sizes and shapes, including rectangles, radius, trapezoids, octagons, and more.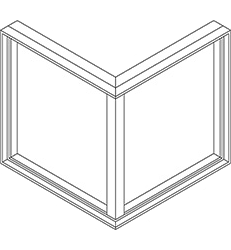 90-degree Corner Window
Corner windows are single units constructed with a low profile direct set frame. Available with a glazed corner post for a more classic look or no post for a completely unobstructed panoramic view.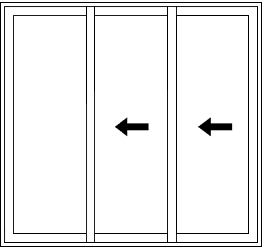 Multi-slide Patio Door
Multi-slide patio doors allow you to slide multiple panels on a rail, providing the opportunity for wider openings and cleaner entryways. Available in stacking or pocket configurations up to 20 feet wide.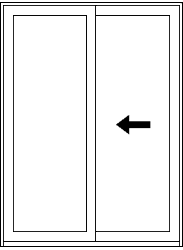 Sliding Patio Door
Sliding patio doors slide on rollers and are perfect for tight spaces. Sliding patio doors come in either a French style with a wider bottom rail or a narrow style with much more visible glass.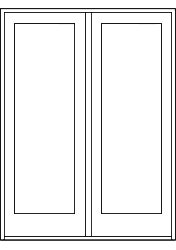 Swinging Patio Door
Swinging patio doors have hinges so the operating panels can swing inward or outward. You can choose from 1 or 2 operating panels, and up to 4 panels in one frame.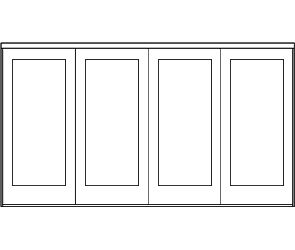 Bi-fold Patio Door
Bi-fold doors fold like an accordion to create wide-open entryways. A multi-point locking system provides uncompromised security, while the revolutionary hinge system provides stability and smooth operation.
Materials
Vinyl:
Affordability meets durability. Vinyl is a cost-effective, low-maintenance option that offers scratch and weather resistance, ensuring windows and doors to maintain their beauty for years to come.  
Steel:
Sleek and strong. Steel offers a modern look with slimmer sightlines and provides the structural integrity needed for larger-format windows and doors. 
Wood:
Classic beauty. Get the timeless elegance of wood interiors with the durability, thermal efficiency and low maintenance of aluminum exteriors. Choose from Clear Select Pine, Natural Alder and Douglas Fir interiors, all of which can be painted or stained to fit your home's aesthetic.
Aluminum:
Withstand the test of time. Aluminum is perfect for achieving today's modern architectural styles while offering a low-maintenance option that's energy efficient. Aluminum is extremely versatile with a variety of standard and custom colors available to match any home's décor. Choose from a wood interior/aluminum exterior or aluminum interior/aluminum exterior for both windows and doors. 
Manufacturers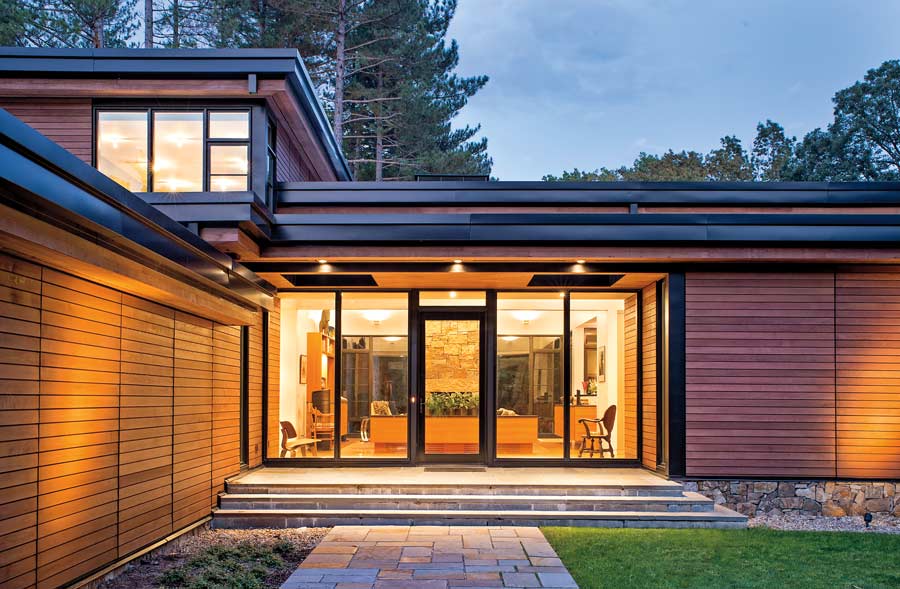 Windsor Windows & Doors is a 70-year old company that proudly builds value into each product to provide the perfect finishing touch for every home.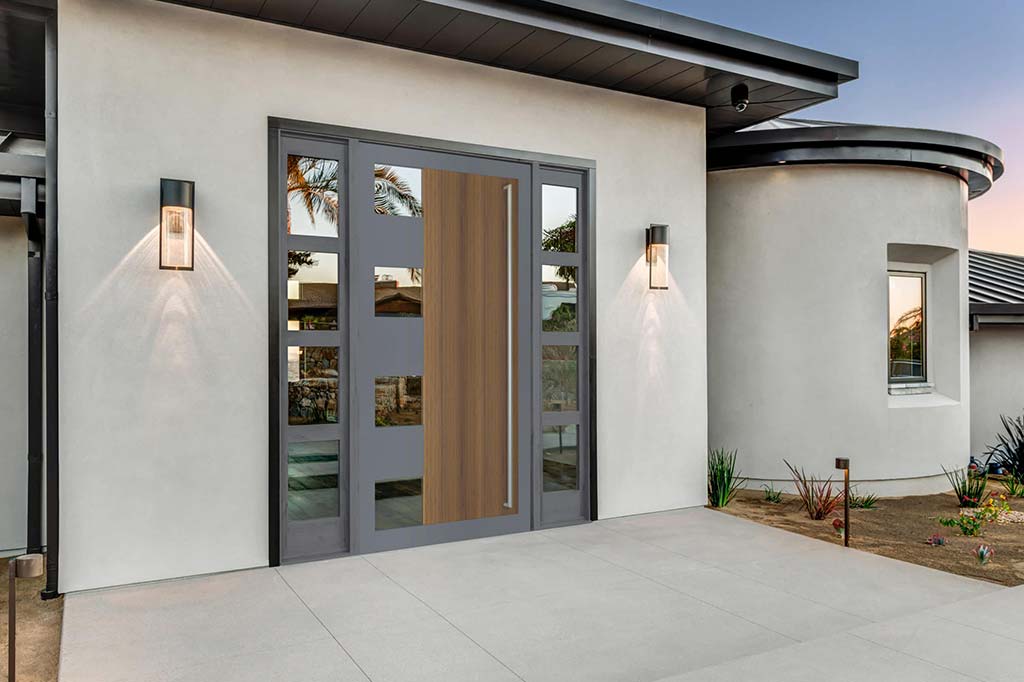 Panda Windows & Doors™ was established in 1991 in Las Vegas, Nevada with a goal to create beautiful pieces of functional glass that perform as well as they look.