Why Redstone Doors?
As an Idaho based company, Redstone understands the unique construction requirements of the surrounding region and uses this in-depth knowledge to guarantee the perfect products are supplied for each project application.
Doors not only serve as an entry point, but also an introduction to a home's unique style. First impressions are everything, which is why choosing the perfect door for a home's aesthetic and efficiency needs is an essential step for any type of home project.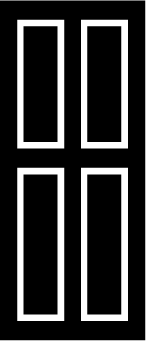 Interior Door
Choose from an endless list of interior door options in varying style, size and material types.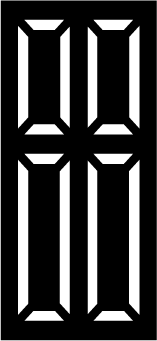 Exterior Door
Whether you're outfitting the front, back or side of a home, you can select from several exterior door styles in a variety of material types.

Bi-fold Door
Bi-fold Doors are made from a series of panels that open like an accordion and are offered in several sizes, material types and hardware finishes.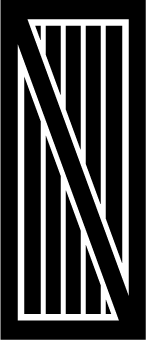 Barn Door
Barn Doors slide on a track on the outside of a wall and cover it when open. This means that pocket doors slide between rooms and hallways.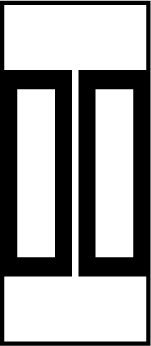 Cafe Door
Café doors offer unique functionality that allows entry from either side of the doors without a handle by simply pushing through them. 

Dutch Door
These doors are made up of two independently operable half doors that enable you to open the top panel while the bottom panel remains closed for added light and airflow.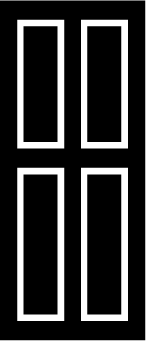 Panel Door
Panel doors are comprised of one or several panels fit together to create a solid door, and can be constructed entirely from wood or mixed with glass panes or lites. Panel doors are typically used as exterior doors but can also be utilized within a home's interior, offering a unique style and additional sound proofing.

French Door
These swinging doors incorporate glass panels within the door and offer a unique architectural look and feel.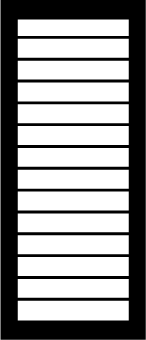 Louver Door
These doors are made up of horizontally arranged blades, slats or laths made of glass, wood or other materials in order to regulate airflow or light penetration through the door while also creating a unique stylistic appeal. 

Pivot Doors
Pivot doors are swinging doors that rotate on a spindle as opposed to butt hinges affixed to a frame. Pivot doors are normally larger and heavier than a typical hinged door. 

Plank Panel
Plank panel doors can be similar in design to panel doors, but with panels made of large vertical slats placed side-by-side filling the width and height of the panel.

Pocket Door
A pocket door is a sliding door that, when fully open, disappears into a compartment in the adjacent wall. Pocket doors are used for architectural effect, or when there is no room for the swing of a hinged door.

Sash Doors
Sash doors are partly constructed of glass and may include a single pane of glass or a collection of smaller panels. 

Sidelite
Sidelites are narrow, vertical windows positioned on either side of an entry door. Sidelites can be included on either side of a doorway or on both sides and are often combined with a transom.
Materials
Vinyl Materials:
Affordability meets durability. Vinyl is a cost-effective, low-maintenance option that offers scratch and weather resistance, ensuring windows and doors to maintain their beauty for years to come.
Steel Materials:
Sleek and strong. Steel offers a modern look with slimmer sightlines and provides the structural integrity needed for larger-format windows and doors.
Wood Materials:
Classic beauty. Get the timeless elegance of wood interiors with the durability, thermal efficiency and low maintenance of aluminum exteriors. Choose from Clear Select Pine, Natural Alder and Douglas Fir interiors, all of which can be painted or stained to fit your home's aesthetic.
Aluminum Materials:
Withstand the test of time. Aluminum is perfect for achieving today's modern architectural styles while offering a low-maintenance option that's energy efficient. Aluminum is extremely versatile with a variety of standard and custom colors available to match any home's décor. Choose from a wood interior/aluminum exterior or aluminum interior/aluminum exterior for both windows and doors.